The End of Bottles?
This is a sponsored post written by me on behalf of
Glass Is Life
for
IZEA
. All opinions are 100% mine.
Before I was of legal age to drink, I worked in a grocery store that sold beer. We sold a lot of beer in long neck cases with lids. The cases were made from a thick, waxed cardboard with the brewery logo on the side. When a customer came into the store, he or she would put their case of empties in a large basket before buying their next case. Part of my job was to cart those empty cases into an storage area at the side of the store, and sort the cases by brand name for the distributors to pick up. We did the same thing for soda companies (although their cases were wooden).
When craft breweries began popping up in the late 1990s, one of the selling points was that it was packaged in glass bottles which, the upstart brewers assured us, protected the precious liquid within from light. The big brewers weren't using bottles, and sometimes that affected the flavor of the beer.
I agreed. I only bought beer packaged in bottles because it tasted better. I still think beer tastes better out of a bottle.
Today, most craft breweries are slowly moving away from glass.
After being told that glass was better for beer for twenty-something years, I'm a little confused by this move. Glass is a natural product that we've been using for millenia, and we're replacing it with less degradable things. It just doesn't make sense to me. I can't imagine what Pliny the Elder, my favorite beer, would taste like out of a can. I certainly wouldn't be able to see what it looks like!
Glass Is Life is a community of similarly minded people that believes glass should play a more important role in our lives. They believe, as I do, that glass is a more natural packaging for our food. It is better for us and the planet.
Glass is Life is a sponsor at this year's
. If you're going, stop by and visit with them.
Follow Glass is Life on Facebook
Follow Glass is Life on Twitter
.
#chooseglass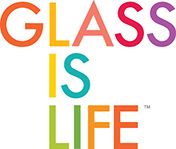 posted by hiikeeba at 11:23